Download the 2022 Edition
The 2022 edition of 20 for 20 covers more multifamily technology and more rapid change than any previous issue. This year's paper focuses on the prioritization of technology and projects as the industry puts the pandemic in the rearview mirror.
With staff shortages currently ubiquitous, the 20 operations and technology leaders we interviewed described how they look to technology to improve customer and associate experience. They shared the truth about technology ROI and how they are looking to develop staffing models.​  Don't miss out on this unique insight! Download your FREE copy now.
Centralization in Focus in NAA Units June Edition
In June 2022, NAA Units magazine published an article by Dom Beveridge that explores one of the paper's major themes: centralization of property management functions.
The article entitled "Why Centralization is Good for Career Paths" challenges the way that operators are thinking about centralization and explains how it can improve jobs and ultimately career paths in our industry.
20 for 20 on Modern Multifamily
It was great to catch up with Mike Wolber on his "Modern Multifamily" podcast. Mike is one of the most inquisitive people in multifamily tech sales and marketing, and his podcast has been growing in popularity. 
We caught up after this year's AIM conference in Huntington Beach, where we had both taken part in panels and had plenty of fresh ideas that cast new light on some of the themes that emerged from this year's research.
In our conversation, we talk about what we learned at AIM, centralization, and what sales people get wrong about ROI. Give it a listen!
20 for 20 and NMHC on stage at AIM 2022
In April the 2022 white paper research featured in a panel at the Apartment Innovation and Marketing (AIM) conference in Huntington Beach, CA.
In an enjoyable discussion moderated by Tim Hermeling, EVP of Marketing at Cortland, Dom discusses the insights from this year's executive interviews and Sarah Yaussi of NMHC shares results of the bi-annual renter preferences survey.  SPOILER ALERT: multifamily renters and executives don't see everything the same way! 
Click on the box to watch the whole panel and presentation.
20 for 20 on Multifamily Matters (March 2022)
Just after the 2022 issue came out, Dom recorded an interview about the new edition on Multifamily Matters—the multifamily industry's only dedicated radio show. As usual, the conversation with the host, Paul Marks, covered some of the main points emerging from this year's research and the broader implications for the industry.
It's great to speak to Paul each year and broadcast to the industry from here in Houston, and the conversation always provides a fresh perspective on the research. Click on the player to listen.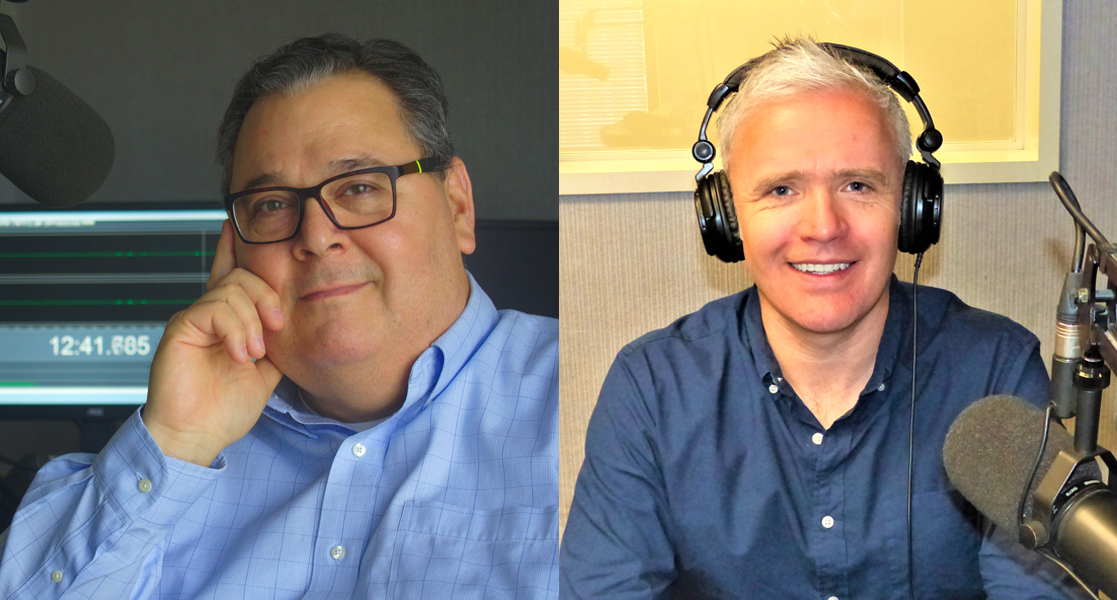 Our 2022 Edition on the Multifamily Collective
It was great to be invited back as the first-ever repeat guest on the Multifamily Collective with Mike Brewer (COO of RADCO Residential). In this interview, we pick over and discuss some of the highlights of our 2022 edition.
Mike has a history with 20 for 20, having participated as one of our interviewees for previous editions of the paper. As usual, his passion for multifamily innovation and technology made this an enjoyable conversation, which you can access through podcasting platforms or view here.
Our 2021 edition was the most comprehensive and revealing to date. Learn what we heard in our most recent series of 20 interviews with senior multifamily executives about the experience of 2020, dominated by the pandemic. COVID-19 has had an unprecedented impact on multifamily operations. The experience and its implications for both operations and technology are at the heart of the 2021 paper. 
At the end of 2019, we took the time to interview another 20 executives to get their perspectives on the multifamily industry outlook. Our interviewees included senior leaders in operations and technology, representing a variety of multifamily owners and operators.
The findings that we have summarized in the 20 for '20 white paper provide valuable insight into the issues that are currently "top of mind" in multifamily. The instructive and often surprising findings will help you to separate the reality of the industry from the industry hype.
The original 20 for '20 research was published in February 2019. We wanted to create a new and different perspective, so we interviewed 20 senior leaders in operations and technology, representing a variety of multifamily owners and operators.
With half of the 2019 interviewees also interviewed in the 2020 edition, this original research provides a point of contrast to the current issue, as well as an indication of how much things have changed in a year in multifamily!
Each year, we invite sponsors to share their ideas with the executive audience of 20 for 20. Over the years, leading multifamily innovators like SmartRent, AppFolio, LeaseLock, Latch, Domuso and Anyone Home have contributed thought-provoking viewpoints on operations and technology.
Spaces in each edition are limited each year, and our 2022 Edition was published in February. Please download our sponsor pack to learn more about how your organization's ideas and innovations can reach this unique audience of industry decision-makers in future years.​